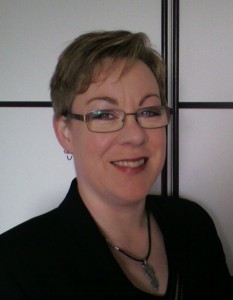 Who am I?
Dr Michelle Mills Smith is a "generalist" creative, with a wide variety of skills and experience in advertising design, publicity campaigns, theatrical production, research and publication, and presentations and lectures. Searching for new challenges as she completed her PhD, Michelle moved to Germany in 2008 to study and teach. She is currently a Lecturer at the Europa-Universität Flensburg as well as a freelance translator, editor/proofreader, and instructor for Business English and Intercultural Communication.
Originally from Frankfort, KY, Michelle now lives in Flensburg, Germany with her lovely daughter Sheridan and husband Kevin.
For more information, you can connect with Michelle on Facebook and LinkedIn or view her Curriculum Vita.
What do I do?
TEFL-Certified language instructor with experience teaching young adult, university, and continuing education courses in a variety of fields, including academic and business English, intercultural communications, theatre, and film. Successful in both designing courses and teaching pre-designed courses in formats ranging from one-on-one to large lecture groups.
Graphic, web, and theatrical design experience including working with large-format files (banners and posters), CMS, and multimedia performance.
Doctorate of Theatre Theory and Criticism as well as both BA and MA in theatrical production / theory, including production experience in directing, scenic and lighting design, stage management, and dramaturgy.
Successful writing in a variety of styles, including press releases, news items, journal articles (both reviews and theoretical works), and oral presentations. Also experienced in copyediting and proofreading as well as translating German-English.